Amidst the tornados that struck the southwest last week, three incredible stories of selfless service, sacrifice and courage...though I'm sure there are many more I haven't seen.
Heroic Teen Saves Disabled Vets From Arkansas Tornado
A story of heroism is emerging out of the deadly tornadoes that struck the Little Rock, Arkansas area Sunday. Christian Gunter, 19, made sure 10 disabled veterans made it to safety as the storm barreled through a long-term care facility in Vilonia.
Gunter, who manages the home for mentally and physically disabled ex-soldiers, discussed his actions this afternoon with Gretchen Carlson. He explained that he was already there when the tornado came through.
Gunter made sure he got all the vets loaded into a vehicle and transported to a church about a mile away that serves as a storm shelter. The home sustained major damage as parts of the roof were torn off.
"It's always our priority to take the best care of them that we can possibly do. Our guys have risked a lot and it's a great opportunity for us to help them out," he said.
Gunter's home was destroyed by the twister.
Link
21-Year-Old Student-Athlete Sacrifices Self To Save Girlfriend In Alabama Tornado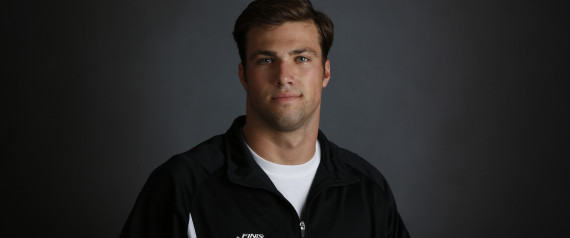 John Servati saved the life of his girlfriend during his final hours on Earth, but he "was a hero every day," according to one of his friends.
According to WSFA, 21-year-old Servati died in the basement of a Tuscaloosa, Ala., home Monday night, as severe weather ripped through the South. He and his girlfriend had been seeking shelter from a tornado when a wall, which had been weakened by heavy rain, collapsed on Servati. The swimmer was pronounced dead at an Alabama hospital shortly after.
Anna Rae Gwarjanski, a fellow University of Alabama swimmer who said on Twitter she's been in contact with Servati's family, tweeted that the swimming star died while saving his girlfriend's life.
Link
And the one that hits me the hardest....
Airman dies saving his 5-year-old daughter's life
Master Sgt. Dan "Bud" Wassom II's last action in this life was using his body to shield his 5-year-old daughter Lorelai as a tornado demolished his house on Sunday, said his mother, Pamela Wassom.
At the hospital, Lorelai told anyone who would listen that her father had saved her life, Pamela said.
"Lorelai kept telling the emergency room people, she said, 'My daddy saved me; the house exploded and my daddy saved me; he's a hero,'" Pamela said. "And he is. He's a true hero."
His wife Suzanne is also a hero, said her sister, Teresa Cole. Suzanne shielded their 7-year-old daughter, Sydney, when the tornado tore through Vilonia, Ark., north of Little Rock. Afterward, she moved both daughters to safety and helped a little boy who lived across the street.
Link